Tasting the Land: Local Health for Humans and our Habitat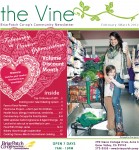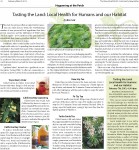 The start of a new year offers an opportunity to question our daily choices. Given the overwhelming number of new processed food ingredients that have proven cancerous and the infiltration of GMO's into our food supply – not to mention all the new foods and antioxidants that claim to provide a solution – it's hard to know what food choices to make.
Read more from page 22 of the BriarPatch Co-op's Community Newsletter, The Vine.